Peripherals
– Ideas for complex situations –
Customised heat exchanger stations
If a separation of the water circuits is required, EFE offers individual heat exchanger stations for transfers ranging from just a few watts to more than 80 kW. These stations are 100% developed by us and delivered to the end customer as a system assembly.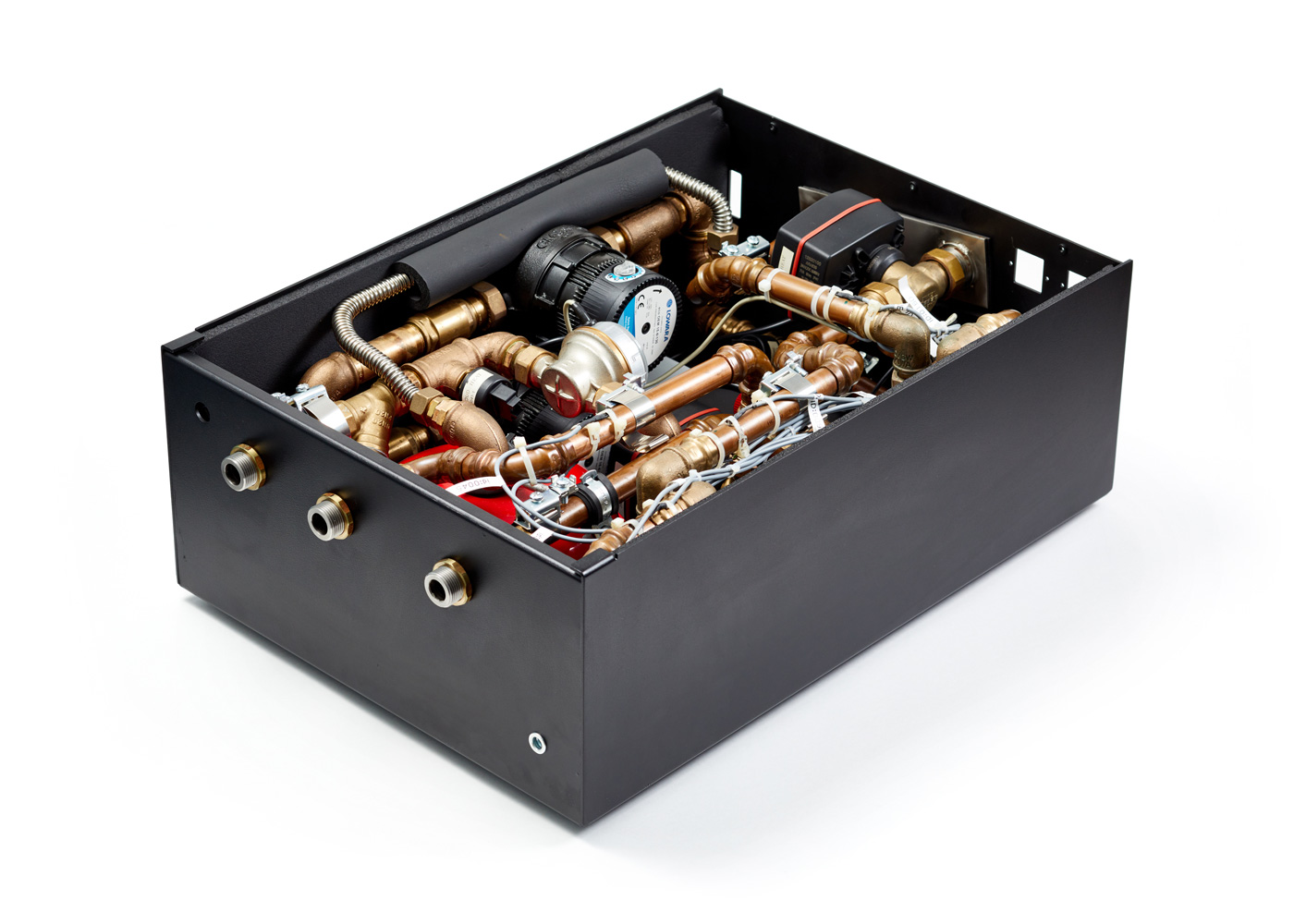 Fully equipped control cabinets
Many customers also ask us to take care of all the water-cooling aspects of their switch cabinet. The empty switch cabinet is handed over to us by the customer and then fully equipped by the experienced EFE team in line with the documents and diagrams received. After assembly, the control cabinets are tested for leaks under pressure. All systems are subjected to 100% testing which is fully documented as a matter of course.
Thermal observations carried out on various test benches are also part of our service portfolio.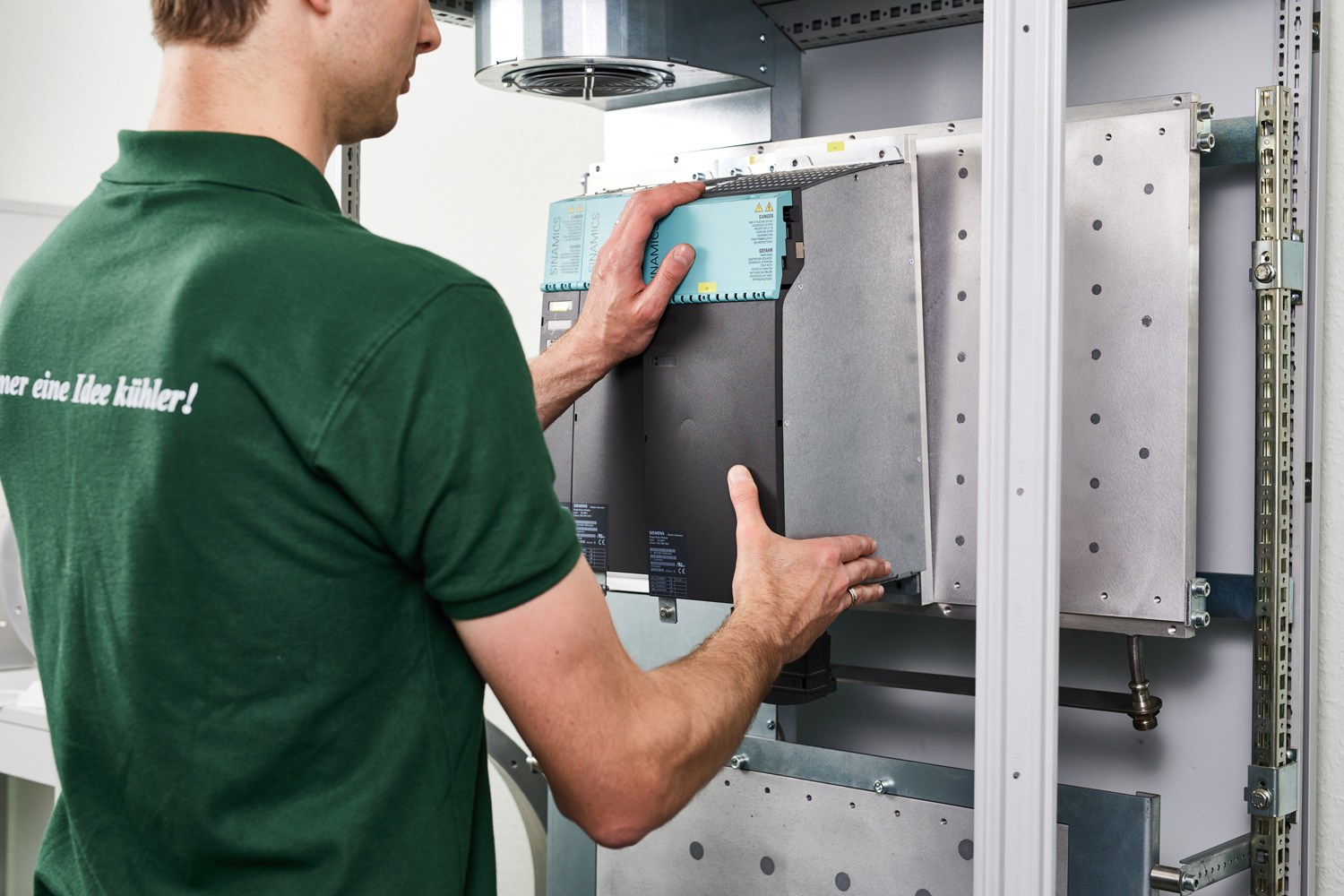 Active cooling technology and filter devices
For active cooling, we rely on proven solutions from BKW, a company with which we collaborate on technology conceptualisation. This means that our heat sinks can also be used on machines where there is no access to cooling water. The cooling unit can, in turn, be expanded with a second or third cooling circuit for further tasks such as cooling lubricant, linear motors, spindles or hydraulics.
Together with our partners at kuema, we find suitable solutions for the filtration of operating fluids.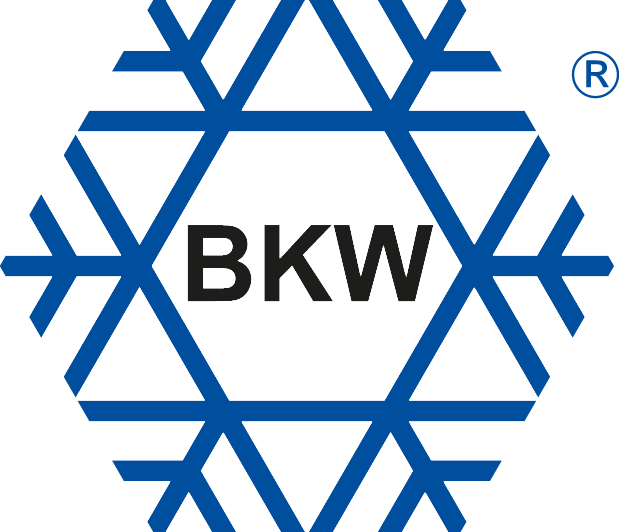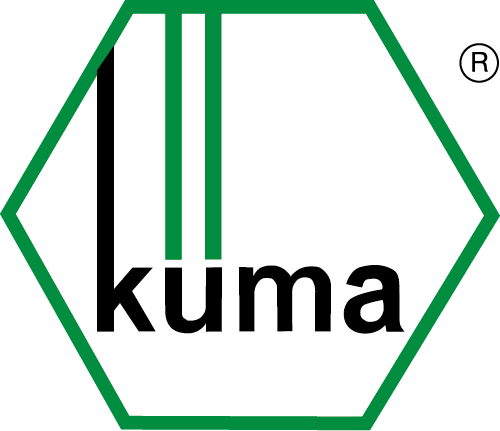 Thermostatic control is used to prevent condensation – in the case of water-cooled systems by means of a thermostatic valve, and in the case of a cooling circuit by means of an injection valve.
The heat sink design favoured by EFE allows it to be directly connected to a cooling circuit without having to use a coupling medium such as water.
Ideas for complex situations!
Do you need a reliable partner for individual heat exchanger stations complete with peripherals or for the supply of fully equipped control cabinets?
We consider your heat dissipation requirements in their entirety before implementing a solution that complies with our rigorous testing and quality guidelines. In this way, we can decisively improve thermal performance and cooling effects. Unwanted heat transfer is eliminated.